2012 McLaren MP4-12C converted from FM4, TDU2 and Shift 2 to GTA SA
- Highly detailed
- HQ Textures
- Full damage
- Realistic car shadow
- Retexturized interior
You need to install this cleo mods to work:
(Steering Mod by Izerli)
(ImVehLM 1.0 by DK22's)
- Brake Pads
- Real 12c lights
- Turning lights R/L
- Separated brake lights
- Reverse lights
- Interior lights
- Active dash, steering and wipers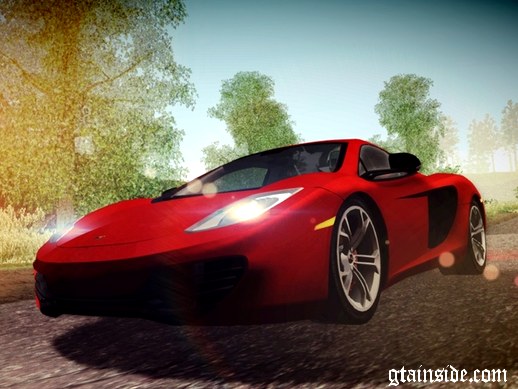 Download link and source link:
http://www.gtainside.com/en/download.php?do=getfile&id=44048&t=1
I have it myself that's why I post it here. Especially with ENB on it's awesome. Maybe ill upload a video myself of the car.